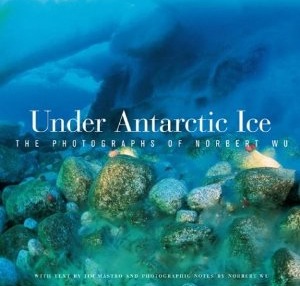 click to order
$39.95 U.S.
Hardcover, 198 pages
10-1/2 x 10 inches
140 color photographs
University of California Press
Under Antarctic Ice
Under Antarctic Ice, Norbert Wu's newest book, is a remarkable collaboration between one of the world's very best underwater photographers and a superb science writer. The text and photo notes represent the most complete description for lay readers of the natural history of this fascinating habitat.
"With his rare eye for stunning photographs and important biological stories, Norbert Wu offers the most spectacular collection of underwater images ever published for Antarctica."
— Paul K. Dayton, Scripps Institution of Oceanography.
"Working underwater in conditions of mind-numbing cold and often dangerously separated from the surface by six-foot-thick sheets of ice, Wu somehow managed to create photographs that transcend technical perfection to become art.... "
— Howard Hall, natural history film producer and author of Secrets of the Ocean Realm and Successful Underwater Photography.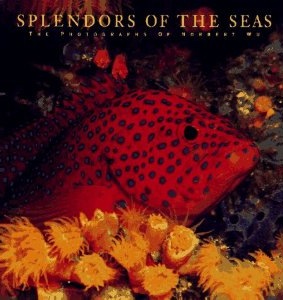 click to order
$60.00 U.S.
Hardcover, 252 pages
11 x 11 inches
275 photographs
Hugh Lauter Levin Associates
Splendors of the Seas
Splendors of the Seas is a large-format art book featuring Norbert Wu's best photographs from ten years of underwater photography.
A true work of art, it covers all manner of marine life.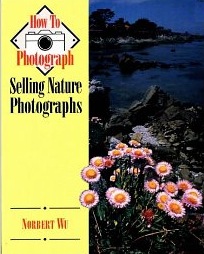 click to order
$18.95 U.S.
Softbound, 144 pages
7 x 9 inches, 117 color photographs
Stackpole Books
Selling Nature Photographs
Selling Nature Photographs is a guide to the business of nature photography.
It is packed with useful, practical information and examples.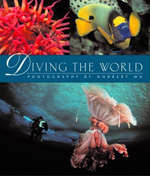 Sold Out
Hardcover, 360 pages
10-1/2 x 12-3/8 inches, 450 photographs
Hugh Lauter Levin Associates
Diving the World&nbsp&nbsp&nbspSOLD OUT
With more than four hundred stunning color photographs by Norbert Wu and engaging text by Ken McAlpine, Diving the World captures the wonder and diversity beneath the ocean's surface. Twenty-four chapters covers the globe from the popular California Coast to remote outposts of Antarctica and pristine tropical shores. Diving the World also touches on current conservation issues related to the seas and their inhabitants, while offering hope for future preservation of these natural wonderlands.